Duluth, MN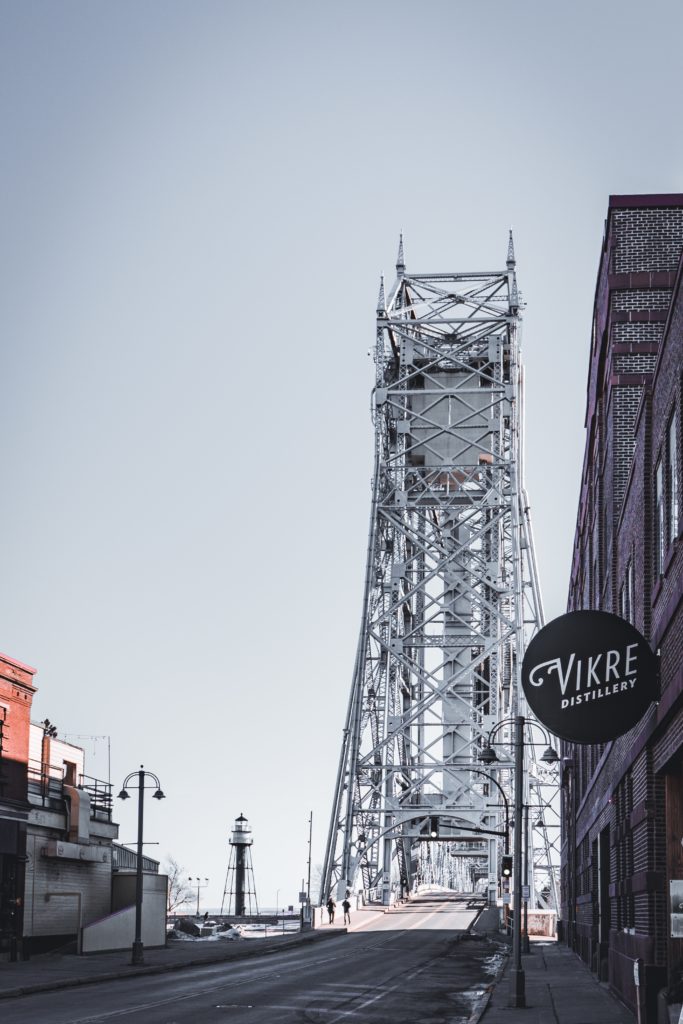 Duluth is nestled into the hills along the shores of Lake Superior. In winter, the lake provides a sparkling backdrop for the city, as well as iconic landmarks like the Aerial Lift Bridge and the two historic lighthouses that mark the harbor.
A drive along Skyline Parkway showcases the city end-to-end, offering spectacular views of the shoreline and the St. Louis River area.
Fitzgerald Condo
Make some great vacation memories when you stay at The Fitzgerald Suite, a condo with 2 bedrooms and 2 bathrooms. It is located in the historic brick Suites Hotel in the heart of Duluth in Minnesota's Canal Park. It is close to many attractions, walking distance to the great restaurants and includes free parking. Built in 1889, the Suite offers all of the classic charms of old Canal Park with its comforts of high quality, modern interior.
In the fall 2021 new floors were installed along with all new kitchen supplies including pots/pans/utensils/coffee maker/slow cooker, etc even a set of large dog bowls for your 4-legged companion. The living room has a cozy fireplace along with a large screen tv with cable.
You are walking distance to everything in the canal park area. In fact, you can go have a few beers at Hops Brewery without going outside. The Old Chicago Pizza, Red Lobster and Famous Dave restaurants are in the building. The condo comes with your very own parking spot. Park your car once and walk around the area and enjoy shopping, eating, and watching big ships. The access to Vista Cruises, a great way to explore Lake Superior, is within 5 min walk. You will find yourself near downtown area, about 10 minute walk. There is another great dog friendly brewery within 5 min walk. Enjoy Bentleyville Tour of Lights, the largest display of lights in the Midwest, within a 10 min walk, hop to the great iron ship for some Halloween fun ( across the street), and crab coffee from Caribou Coffee (across the street). Remember to enjoy morning/afternoon and evenings walk along side of the Great Lake.
Please contact the management company and NOT the Suites Hotel front desk with any issues or questions.
The building is over 100 years old and the walls are NOT thick. Sound travels thru the walls specially the further away room. We plan to add better sound insulation in summer 2022. Both rooms are equipped with a nice white noise maker where you pick the background sound.